The best for your Aluminum Door project
Pensa continues to add value to the new generation buildings of Sudan with its expertise. We have prepared the best for your project with our Aluminum Door systems offered exclusively for buildings with Pensa quality. The new generation aluminum door system has been specially designed to combine modern structures with aesthetics. Pensa brings together the building entrances and interior room doors with glory and comfort thanks to its aluminum joinery system.
Pensa aluminum door system adds value by offering the best solution for your building project. With its expertise, it provides saving to your building financing budget. The aluminum door system is a model preferred by the outstanding projects in the world, especially for the main entrance doors.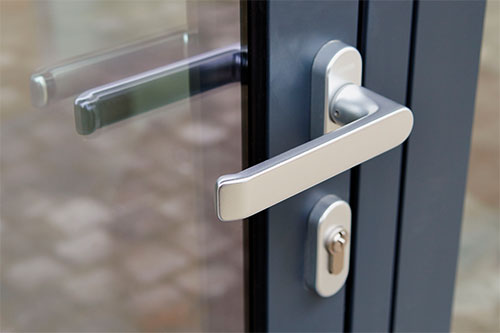 Special accessories and sealing technologies are used in the aluminum door system produced with the expertise of Pensa. With the extra sealing applications, the heat and sound permeability of the door has been increased to the best level in insulation values. Aluminum door is the modern face of the building opening to the exterior. Therefore, it gives an idea of the general quality of the business center or home. With our expertise in Pensa, we produce high-endurance aluminum door with long-life of use standards specially for your building. In addition to standard normal opening, our door models have different application alternatives such as double opening, blind hinged system, folding door, pivot opening. With its rich application options, Pensa performs the production by recommending the most suitable model for your project.
Aluminum door can be used for many years without being deformed.
In addition to its light material feature, endurance is one of the most important factors in the choice of aluminum door system. Its endurance has been proven by humankind using this material for many years. It is used for years without deformation in normal closing or slamming. It prevents possible scratches with its special coated surface. It is especially preferred at the entrance of shopping malls, hospitals, schools and other public buildings with heavy use. With its high quality appearance, the aluminum door brings confidence and value to the structure it is used in. It can be opened and closed many times and operates for many years without requiring maintenance. At the same time, it doesn't need maintenance such as paint. In the tests carried out, it has been tested that aluminum material is 43x stronger than wooden material. It is under environmentally friendly building class with its recyclable feature. Full conversion can be made on demand. In addition, it isn't affected by moisture with its corrosion-proof feature. With its anti-rusting feature and light material, aluminum door has a superiority over iron as well. You should paint the iron door periodically to protect it from rusting. However, aluminum doesn't require maintenance such as paint.
Aluminum door is the most suitable door system for very hot and humid climates. Aluminum isn't affected by hot climate conditions. It doesn't contain carcinogenic substances that affect health adversely. Despite its endurance, its light and soft structure makes it easy to process. With this feature, it prepares an environment for flexible designs. It has a high heat and sound insulation value. In all places where it is used, aluminum door helps to preserve the cooled air of the interior with the air conditioner for a long time.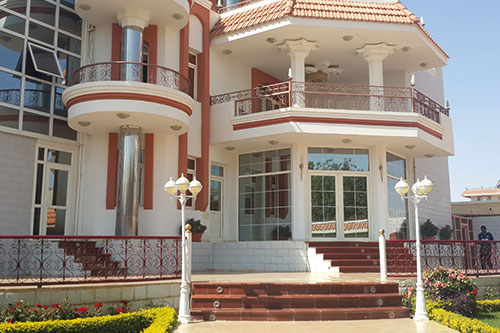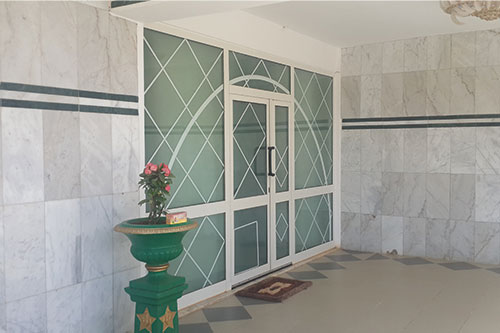 Aluminum Door is mostly preferred in business centers
With a healthy and practical use together with the comfort it offers, aluminum door is mostly preferred by business centers. Shopping malls, shops, sales offices, school and hospital buildings and public buildings are among the places where aluminum door model is preferred as the entrance door. As it is mentioned above, the most important reason for this is to have a door that can be used for a long time and add glory to the entrance of the building. The reason is that aluminum door model is used safely for many years in areas such as workplaces, schools and hospitals thanks to its impact resistance feature.
Why Pensa Aluminum Door
Best profile thickness
Superiority of long lasting endurance
Aluminum door model presentation in alternative opening as well as normal opening. (Double axis sash system, blind hinged system, sliding and vent system, inward and outward opening applications)
Alternative profile and color options
EPDM impermeable seal system
Advantageous aluminum door price guarantee