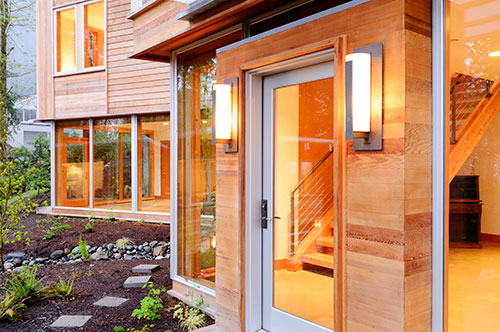 Glass doors, which are the preferred for offices and workplaces, especially in shopping malls, bring the best comfort and quality to the place they are used. With its practical opening and closing comfort, maximum wide viewing angle, bright environment feature, the glass door is special for spaces. Glass doors are preferred especially in homes as a garden door and balcony door recently. Brightness and practicability of use come to the houses where it is applied.
With its glass door transparency, it gives a more elegant appearance compared to wooden and other closed system doors. When used in homes, especially in gardens and balconies, houses become brighter. With Pensa expertise, you can immediately have a glass door that will bring elegance and comfort to your home. By contacting us, you can make your home more stylish by choosing one of the outstanding glass door models.
Glass door models special to your taste
There are many glass door models with different glass models. Different models vary according to the places to be used. Glass doors, which are preferred in the main entrance and interior compartment passages in the workplaces, have different designs for areas such as kitchens, living rooms, garden entrances and balconies. The width of the place to be used in model selection is also important. Sliding or double wing opening models are used for larger spaces.
Sliding Glass Door
Sliding glass door is among the most preferred door models in recent years. It provides a stylish appearance and functional practical use where it is applied. In sliding glass doors, opening isn't done backward or forward, but left and right. Therefore, it doesn't cause any narrowing in the interior. Furniture and accessories such as armchairs, tables, wardrobes can be placed more easily without taking into account the opening of the door. It doesn't narrow the interior rooms and at the same time offers a more elegant look.
It contributes to the creation of brighter interiors by making the entrance of daylight easier. With this aspect, it saves electric lighting costs. With the sliding glass door, you can move from one room to another in the workplaces and from the living room to the kitchen very comfortably.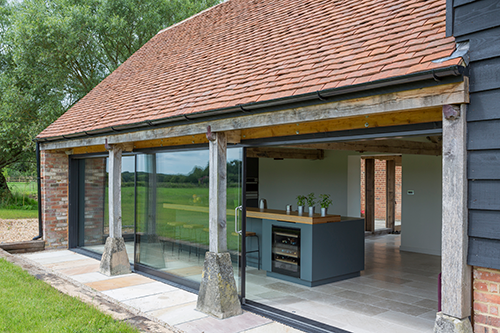 Since the sliding system is used instead of opening forward or backward, sliding glass doors don't narrow the area where they are placed and at the same time offer an elegant appearance. In addition, sliding glass door models allow sunlight to penetrate well inside due to their structure. Sliding doors, which are generally used in the passage from the living room to the kitchen and in offices, can have different models. Painted, self-colored or patterned glass door models can be preferred for sliding glass doors.
The best accessories at Pensa Glass Doors
With its expertise in the sector, Pensa prefers the highest quality materials in the use of accessories along with glass door models. Glass door models produced with European accessories are used safely for many years. Along with the practical opening and closing convenience, glass door lock has a quality production that will give your home and workplaces the best security when locked.
Glass door hinges are preferred from special aluminum parts and are used for many years without wearing. It doesn't cause rusting and mold with its corrosion-proof feature. It isn't affected by moisture. It adds silent opening and closing convenience to the door.
Glass door seal makes a great contribution to both insulation and opening-closing silently. Special seal system prevents the passage of dust and noise when the door is closed. It provides the best contribution to keep the interior clean and quiet. European product is also preferred in glass door hydraulics and it acts as an invisible hero in the opening and closing of the door. It facilitates the opening and closing of the door with the best performance for many years.
With the prices of Pensa glass doors, where the best products in glass door models are combined, you can be sure that you can have the best door at the most affordable prices. We recommend that you meet your home and office with comfort without wasting time by inspecting the glass door models produced by Pensa expertise and their prices.