Let the spaces freshen with aluminum sliding system doors and windows
Sliding doors and windows bring spaciousness to narrow spaces which don't have the possibility of sash opening. With the aluminum sliding door that can be produced by designing the desired height and width, more bright areas are prepared and narrow spaces are expanded.
Prepared by placing standalone glass which gives a wide view angle to the aluminum main profiles with high-level of endurance, aluminum sliding joinery profile glass becomes insulated with special gaskets placed in glass junction points. When the air conditioner or fan is running in hot weather, the cool environment is maintained by not contacting the external hot environment thanks to the air insulation that cools indoors. It also offers comfort with the coolness of the large and spacious bright spaces it offers. If desired, the use of reflective colored glass can provide full protection against sunlight.
Comfort offered by the special rail system
In the aluminum sliding door and window system, the you can open the sash comfortably with special European rail system placed in bottom and top during joinery and using the aluminum arm located in the middle of the opening sash. The rail system reaches the arm with special connection equipment, and the opening process is carried out in a very practical and fun way by turning the arm to the right at a ninety-degree angle. In order to close it again, the opening sash is held by the same arm and moved to the opposite direction on the rail, and it is closed. After the closing, the arm is turned 90 degrees and the closing process is completed. While the sash is open, you will hear the noise outside from the building and when you close the sliding door sash, you won't hear any noise and you can feel the comfort by testing the insulation completed with special gaskets in this way.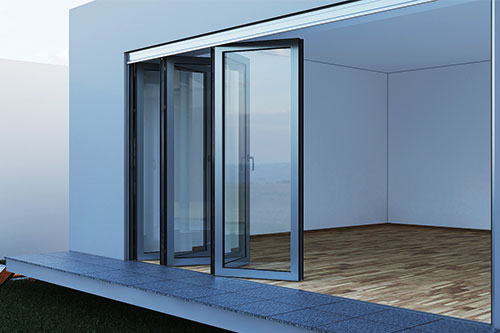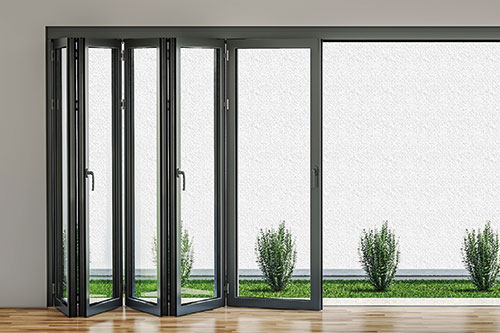 Aluminum sliding systems are especially preferred for the preparation of spacious and wide-open interior spaces with their practical use. Sliding doors are preferred in many areas such as residences where indoors open to balconies and gardens, terraces, business centers, shopping centers, observation terraces of tea gardens near the Nile, and hotel observation terraces.
Aluminum sliding doors are the choice of prestigious projects with their long-life durability, superiority of quality that doesn't deform even in high temperatures caused by sunlight, as well as their lightweight raw material feature and the practicality of moving on two rails located at the bottom and the top.