Close your door safely and open it with peace
Manufactured in European standards with the assurance of Pensa, the steel door has the high quality that doesn't allow theft and shows the best resistance to tough weather conditions. We produce strong and safe doors with our modern steel door models, which protect residences and workplaces. Prepared with the use of durable coated high quality materials, our steel doors are closed safely and opened with peace. Each of the Pensa steel door models has superior features with its modern designs and good quality. Our main principle is to win the satisfaction of our customers by producing products that give comfort.
With reference to this basic principle, Pensa Steel door is produced in modern facilities with our expertise in the industry in a management system that conforms ISO 9001 quality standard and international DIE HOLZFORSCHUNG quality certificates.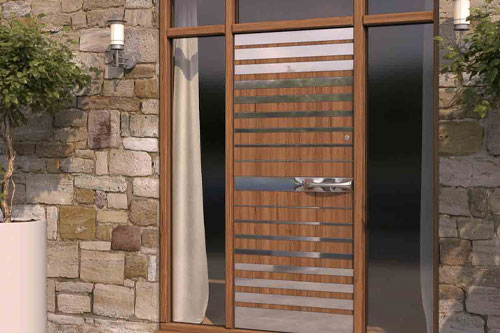 Innovation, Aesthetics, Quality and Satisfaction are behind this steel door.
Pensa steel door has innovation, aesthetics, quality and satisfaction with its innovative designs that are continuously developed through R&D. The panels that form the door don't allow rust, mold and deformation with their corrosion-resistant features. Our steel door models have the superiority to fully meet your expectations with their good level of endurance, fire resistance and wide range of product. It provides the best protection for your home and workplaces with its endurance and security.
With their unique superiorities, you will find professional service understanding together with confidence in Pensa steel door products. Our experienced sales teams will meet your expectations and help you choose the best and most accurate door that will add value to your home. As you use steel doors, brand advantages of Pensa that will add comfort to your home and workplace will always be with you.
Sun-resistant steel door system
We aim to meet customer expectations in the best way with Pensa steel doors thanks to their special quality options. For this purpose, models with resistance to UV rays were prepared in steel door models. Doors with high level of endurance to UV sunlight preserve the color vividness of the first day for many years without fading. In the climate of Sudan exposed to solar rays throughout the day, Pensa steel door always maintains its quality with its ageless appearance. In this steel door model where special UV steel sheets are used, laminating application is made on the plate in order to protect the surface. Steel door with the golden oak color adds magnificence to the houses where it is used.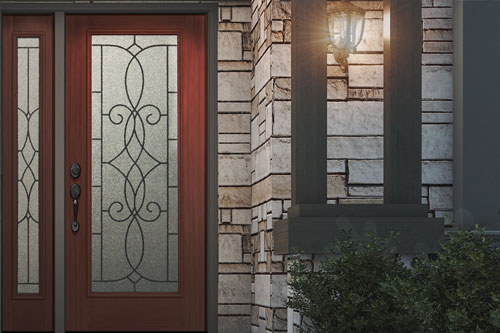 Our steel door models are also very easy to clean. Dust and possible stains are practically cleaned with the help of a dry or slightly damp cloth.
Golden oak Steel Door will add value to your home
Providing the best security and protection in each model, Pensa steel door will add value to your home with its golden oak color. While making your home safe by choosing the best steel door, you will also make your friends envious with its appearance. Our doors are reinforced in the best way by using steel sheets and strengthened against all kinds of impacts. Security has been enhanced to the next level with the use of a European steel door lock. With the security it provides, it has begun to be preferred recently in all modern houses built. Steel door makes the best contribution to home security.
Our specially manufactured Pensa steel door models are also assembled by our experienced masters. With the expert assembly, the doors become the safest.
Steel Door Models, each distinguished from one another
Each of the steel door models produced using special impact-resistant steel sheets has outstanding features. The strength and quality brought by steel in the invisible interior parts and the richness of golden oak in the exterior are reflected in the steel doors.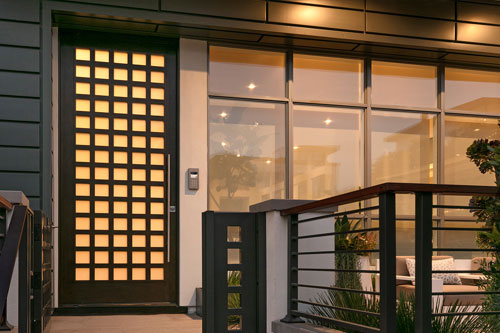 With a wide variety of products of golden oak, UV fumed oak, Samanyolu wood and sheeting models, each one has unique beauty and quality. Located in the middle of the door and offering 180 degrees of vision, special-lens binoculars facilitate the control without the visitors noticing. The adjustable frame and wing details are eye-catching with their special paint. With the mono block lock system, full security features can be revealed. Weldness-adjustable hinges make space-specific opening applications easier. Hinge areas are supported with special security pins and full security conditions are established. The door wing with a special adonized aluminum design increases the appearance comfort.
What should be considered when buying a steel door?
Security is the first thing to consider when buying a steel door. Because the most important reason on choosing a steel door is security. If there are no superior security guards that separate this door from a traditional door, there is no reason to buy this product. For this reason, when comparing steel door prices, the first thing you should ask should be the level of security it provides. The fact that steel doors are produced and controlled by certified expert teams means the level of quality assurance they provide.
It should be noted that the sealing system of the steel door is insulated. The well insulated sealing system does not make noise during use and doesn't allow sound transmission. Seals also provide protection by preventing insects and dust from entering. Quality and security practices directly affect steel door prices. Therefore, it should be normal that steel door prices are high in quality products.
You can safely choose Pensa products for a fully safe door with its quality, durability and aesthetic steel door models.