Your cars are under control with Pensa automatic garage doors
Garage doors are applied to the park gates of our private cars, which have become an important part of our daily life, and protect the vehicles safely. With our expertise in Pensa, we manufacture garage door systems with two model alternatives. These two models are Sliding Iron Door System and Louvered system.
Garage doors achieve a very stylish appearance with perforated model applications specific to many different tastes in the automatic iron door system. When iron doors are closed, they are prepared by designing models invisible from the outside or partially visible with spaced pattern applications. Automatic louvered system provides practical movement comfort and full closing.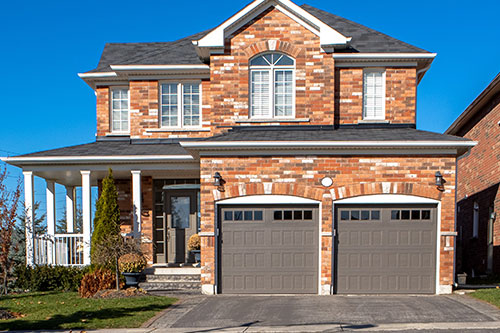 The products that we produce specially for the vehicle parking gates are controlled by the garage door control and offer the comfort of use. Garage doors have special alternatives for different tastes with different color and pattern options. Pensa recommends the most suitable automatic garage door model for your use by examining your area with its expert team before the project. With this evaluation, depending on the location of the place, the application of up and over door system, right and left opening system or opening sash system garage doors are produced in special designs and sizes for your home.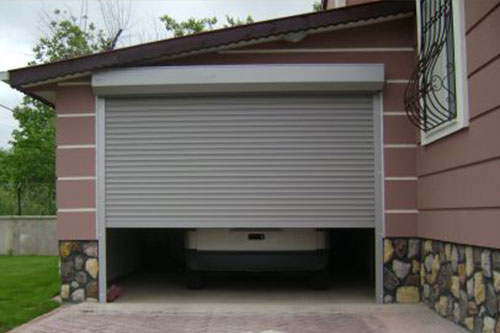 Thanks to the automatic control, when you come to your home, you can open the automatic garage door and enter your parking area without getting out of your car. Likewise, when leaving the parking area, you can safely close the door by using the remote control key inside your vehicle. Thanks to this ease of use, you can experience the comfort of opening and closing the garage door from inside your vehicle on the hottest days of Sudan in the coolness of the air conditioner of your vehicle. The remote control is made with a software specific to the product, and it doesn't allow possible interventions by not operating different controls with the same function that aren't defined.
If desired, motion stop sensors can be installed in the area close to the movement channels of the automatic garage door. The stopper sensor provides safety against possible object jamming and protects our body in case of any careless movements.
In our garage door production, manual opening and closing models are also produced in addition to automatic applications. In the manual system, with a fixed movement to the right and left on a rail applied to the floor, practical opening and closing can be performed manually with an inward or outward opening application in the hinged model. Manual system iron garage door prices are more affordable compared with automatic productions.
Areas of use of garage doors include different areas such as detached houses with gardens, villa garages, indoor parking gates, hospital and school gates, parking gates of public buildings, shopping center and business center parking area entrances.
For your manual or automatic garage door needs, you can contact Pensa and benefit from the most advantageous garage door prices by choosing the door that best suits your needs.